Cyber Monday & Cyber Week Home Automation Deals for 2016
A quick run down of the best home automation related deals during this year's Cyber Monday & Cyber Week!! Coupon codes and limited-time deals.
Best of all - everything here should work with your WigWag Relay!
Updated 2am, Nov. 28th.
Switches & Bulbs
The Philips Hue, 2nd generation color bulb set (3 bulbs) is available for $137 at Amazon & Best Buy. This is not the most recent kit from Philips, but it will work fine with WigWag. No need to pay an extra $65 for the 3rd generation. Make sure to not not choose the 'frustration free packing' which for some reasons costs an extra $200 :)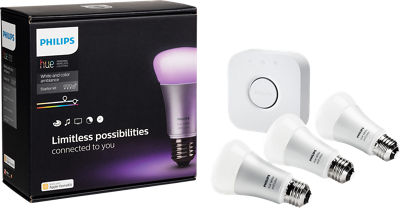 The WeMo products are on sale at Amazon at over 50% off. We would not normally recommend these products, due to our problems in our labs here at WigWag with their remarkably weak WiFi signal. That being said, but at $20.99 for a WeMo Switch, we think it's worth the cost / chance.

20% off all Insteon! Our friends over at Smarthome.com have 20% off all their Insteon products. This is a great way to put reliable automated switches and outlets in your home. Bear in mind, you will need a U2413U for use with your WigWag Relay, which you can get at 20% off. Use code E16BLACK 20% off up until 11/29.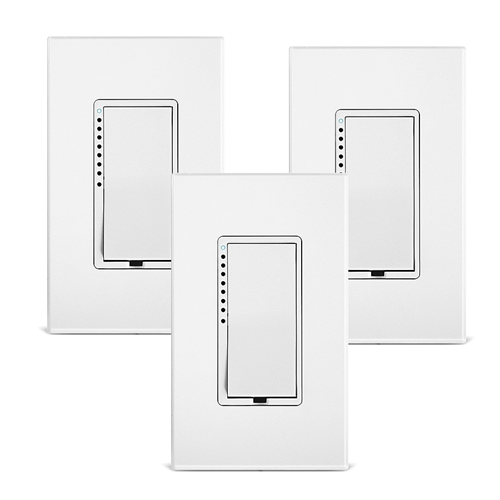 Some Insteon dimmer switches above.
The white-tunable Sylvania/Osram White-tunable ZigBee bulb is available for $20.49 at Amazon. This is a cool ZigBee bulb, which has cool to white variable whites, plus dimming. It's fully supported by WigWag in the current Relay firmware version.
Update: The Sylvania 2700k Lightify ZigBee bulb is at Lowes for $9!
Bestbuy.com has the latest 75W equivalent LIFX LED bulb for $44.99. That's off the normal $60 per bulb price. This is the full, multi-color, 'shorter' bulb. LIFX bulbs are pretty reliable WiFi bulbs, and they work fully with your Relay. If your going to go WiFi, these are the most high quality option. Also, Bestbuy.com has the BR30 version of this bulb available for sale also. These are the Cadillac of bulbs.
GE makes a variety of reliable and low-cost Z-Wave outlets and switches for your home. And a bunch of these are on sale at Amazon now. While not huge discounts, their overall price is a lot lower than competing solutions, especially with 5-15% off. Most under $40.
It looks like Amazon wants to dump some of their Leviton inventory. Leviton's Z-Wave products are on sale, bringing them down to very reasonable prices. Looking at about 50% off on dimmers and switches. If you have a lamp to automate, the Leviton Z-Wave dimmer module is just $24 at Amazon
Linear's Z-Wave in-wall outlet is on-sale at Walmart.com for $33.97. We've been testing with Linear Z-Wave products from day one, and they are reliable. Solid options for your walls.
thesmartesthouse.com has a bunch of Z-Wave stuff on sale. We have not tested with the Zooz brand of Z-Wave devices, but if they comply with the standard they should work. Switches for $22.
Thermostats
The Ecobee3 (2nd generation) from Amazon at $199 here
(WigWag support coming this spring)
The Honeywell WiFi Thermostat (RTH6580WF) for $64.95 at Rakuten using coupon code VISAFRIDAY at checkout (does not require a Visa card). This is a straight forward WiFi thermostat which has an App and cloud web interface. It's s great value if all you want is a thermostat to control remotely.

(This uses the Honeywell cloud service, which WigWag should have API support for in the winter. Meanwhile, you can use the Honeywell app)
Locks
The Schlage Connect locks have an automatic $20 discount at Amazon right now. These are Z-Wave connected locks, and we have already tested WigWag Relay with Schlage Z-Wave locks. The $20 discount will show up when you check out. The Nickel finish version you can get $155 with discount.

If you are looking for a different style, the Kwikset 910STRLZW-15S Z-Wave lockset is available for $169 from Handsets.com.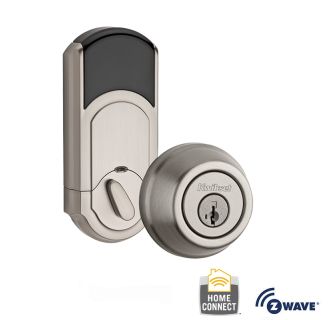 We will keep updating this throughout the week... Have a great holiday season!